origo quest 1 is a nordic alternative equity fund with focus on small and mid cap companies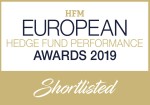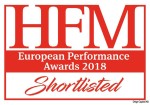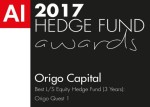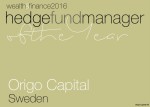 Origo Quest 1 is an alternative Nordic equity fund that focuses on absolute returns and a sound risk-taking. The fund invests in sustainable Nordic small cap companies that are predicted to have good value potential and where the investment team has identified clear value-creating changes. A significant portion of the Fund's long holdings have transformation,expansion or special situation as the most important value drivers and the investment horizon is normally at least 3-5 years. Sustainability analysis and the ability to influence companies are an important and integrated part of the investment process.

The fund also short sells selected stocks, aiming to utilize additional return opportunities and to reduce the overall market risk in the fund. The fund's short positions are often assessed to have an underestimated level of risk in relation to the valuation in combination with different types of warning signals such as unclear accounting or weak cash flow generation.

The investment team always strives to be close to the companies and to be a committed and active owner. A close dialogue with the Board, management and other owners forms a significant part of the investment process. All in all, the investment strategy aims to capture the growth potential of smaller companies, while the correlation with the stock market is limited. The objective for the fund is to deliver + 10% annualized return, measured as an average over rolling five years, with a lower risk level than the overall risk level of the Nordic stock market.
BUSINESSES QUALITY ASSESSMENT
Sustainable business model

Management, Governance

Strategy

Valuedrivers

Barriers to entry

Pricing power

Business stability

Eco system

Free cash flow generation

Qualities of accounting
the fund's investment model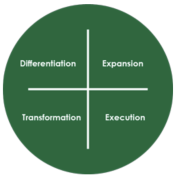 The fund takes both long and short positions

The purpose is to reduce the fund´s dependence on the market trend and to deliver good risk-adjusted returns over time

We strive to own quality companies with clear valuedrivers for the long run

We short-sell companies with clear challenges, unsustainable growth and underestimated operational risk. Weak cash generation and doubtful accounting are also important factors in our analysis
Origo Quest 1 suits investors that:
Believes that companies who contributes to a sustainable development will be winners in the futures

Prefer a strategy where the fund managers have more options and can manage the fund more effeciently during different market environments

Believes that small caps will continue to outperform the overall market for the long run

Believes that engagement, fundamental reserach and active portfolio management adds value

Believes that the Nordics continues to be an attractive investment region

Appreciate that the fund's fee structure is linked to the performance
Stefan Roos founded Origo Capital in 2011 and is the responsible fund manager. Stefan has over 30 years of experience as a small cap specialist. Prior to Origo Capital, Stefan was Head of Nordic equities at SEB Funds.

Carl Rydin has a background in corporate finance and financial analysis, and most recently comes from a role as investment analyst at the successful hedge fund Lucerne Capital in New York.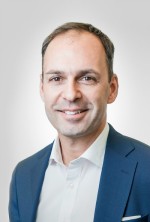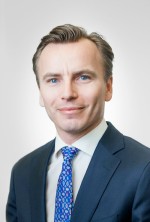 Launch date

31 January 2013

Legal structure

Alternative Investment Fund (AIF)

Domicile

Sweden

Supervision

Swedish Financial Supervisory Authority

Management fee

1.25% p.a.

Performance fee

10% of upside above hurdle

Hurdle rate

90 days SSVX + 5%

High water mark

Yes, no reset

Purchase fee

None

Redemption fee

None

Subscription & redemption

Monthly

Currency

SEK

NAV

Monthly official NAV & weekly indicative NAV

Share classes

A, B och C

Minimum initial investment

SEK 500 000 (share class A and B)
SEK 1 000 (share class C)

Dividend

Yes, in share class B

Sustainability

Integrated in the investment process

For more information, please see the fund's Information Brochure.
Past performance does not guarantee future performance. The value of your investment may rise as well as fall and there is no guarantee you will recover your original investment. An investment in Origo Quest 1 should be seen as a long-term investment.